Mr. Pugh has more than 20 years of leadership driving domestic and international strategic sales and business development in high tech transportation, commercial, aerospace & defense electronics markets complimented by executive leadership positions in B2B e-commerce, advanced semiconductor packaging, and active entrepreneurial consulting roles to several Silicon Valley technology start-ups.
He is driven by a passion for international business, a vehicle that allows him to forge enduring friendships with diverse, creative and interesting people. Wide ranging business and personal travel throughout Europe, Asia and the Pacific Rim, and South America affords a unique cross border and multi-cultural perspective to deliver sustainable business solutions. Chris has resided in five countries.
During his career to date, Pugh has been responsible for generating, growing, and managing over $1 billion in global sales.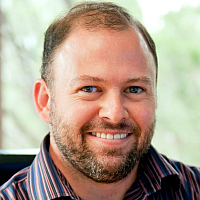 Mr. Ferber's unmatched storage background includes more patented generations of globally deployed energy storage (over 8 GWh) than anyone on the planet. A serial entrepreneur and inventor, he has two decades of experience with pioneering development and deployment of advanced battery technology such as the Tesla Motors battery system and the battery system found in the BMW Mini‐e, electric buses, trucks and scooters across four continents.
Ferber and his batteries have been involved in multiple regulation studies in the PJM, CAISO, and other markets. Prior to founding ElectronVault, he served as founding CTO and/or CEO for six companies that required significant software and technology development in other areas including remote sensing, cybersecurity, and data structures and analysis.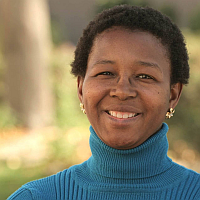 Ms. Maepa brings over two decades of information systems, cybersecurity, and systems science experience to the energy storage sector. She is a multidisciplinary scientist, inventor, and serial entrepreneur who heads an international energy advisory and project development organization as a spin-out from ElectronVault. Her current & previous board experience includes private and nonprofit sectors as Treasurer, Secretary, and a general board member with additional service on governance and finance committees.
Prior to founding the company, Maepa spent many years as an IT and management consultant independently and with EDS and KPMG. She is an active advisor to academia, government, and industry regarding energy and economic security, energy sector cyber‐physical security and risk management, and energy storage and project finance. She is the author of the forthcoming book, Introduction to Battery Systems and Their Uses.
Get started with ElectronVault systems. Get in touch.